How to Manage All of Your Critical Real Estate Transaction Dates
Managing your real estate transactions is often a process of managing a transaction timeline that consists of required documents, necessary tasks, and time-bound dependencies. Depending on your state requirements, transaction timelines may range from a few dozen to a few hundred items. Among these, only a handful are critical milestones that signify critical events in the closing process.
This guide will help you understand which dates are most critical to the real estate transaction process, how you can more efficiently track those dates, and how you can easily share them with agents, clients, and other people involved in the transaction.
Who we are and why we wrote this guide:

At Paperless Pipeline, we've spent more than 10-years helping the country's top real estate brokerages, teams, and independent transaction coordinators, simplify real estate transaction management.

The articles that we produce and share with the real estate community are best practices developed alongside more than 80,000 real estate professionals who trust Paperless Pipeline to help them recruit, grow, and close more deals.

If you haven't tried Paperless Pipeline, that's okay. This article, and every other resource that we produce, is written to help you grow your real estate business regardless of whether or not Paperless Pipeline is the best product for you. We hope you enjoy this article and find continued value from the best practices we share.
What are critical real estate transaction milestones and key dates?
Real estate transaction milestones and key dates are two very distinct types of tasks that fall within the transaction process. Both are important and unique and must be managed precisely from contract to close.
A real estate transaction milestone is generally the date of a completed step in the transaction process that signifies a new stage of the deal. In many ways, it's similar to achieving a real estate broker license—the first step, or milestone, would be acquiring your real estate salesperson license.
A real estate transaction key date is generally a deadline in place that requires the specific completion of certain events on or before it. For example, an inspection deadline is when the home and pest inspections must be complete.
In other words, once a key date has passed, and all of the items required are complete, a milestone is met.
How to track your key dates and real estate transaction milestones
Tracking milestones and key dates are perhaps the most important part of the transaction process. If a key date comes up with incomplete items, then a milestone is unlikely to be met—it's likely to cause significant delays and frustration, or worse, have the deal completely fall-through instead.
There are three ways to track key dates and milestones:
1. Track Key Dates with Personal Tools
Spreadsheets and calendars connected to your current email account are ubiquitous for new companies just getting started—so are paper checklists. While dated, paper checklists are still an easy way to manage your tasks in a very tangible way.
Here's a sample spreadsheet that can help you get started→
These tools are great for offices with lower production volumes because they're easier to manage, but they make it more difficult to scale efficiently.
Some cloud-based spreadsheet tools and CRM functions attempt to support this process, but because they're not 100% focused on real estate, it's often not optimal for offices with more than ten agents or who close more than ten transactions each month.
2. Track and Manage Key Dates with General Software
General software solutions made for anyone, not just real estate professionals, is another option available. These products include cloud-based spreadsheet tools and even CRMs. Both can help track key dates in a way that allows more than one user to see them, but it often remains a manual process more susceptible to error.
The other downside to using these types of systems for tracking key real estate dates is that they become overwhelmed or disorganized with so many different people, roles, and initiatives trying to accomplish certain things. For example, managing a personal relationship with a new lead in a CRM is not the same process as managing a time-bound sequence of tasks involved in the contract to close process. Trying to do both often makes neither as intuitive or as simple as it needs to be.
3. Track, Manage, and Automate Key Dates and Milestones with Purpose-Built Software
The best option for successful real estate companies is software designed specifically to support the real estate transaction process. There are a few options, and every system is different, so it's always essential to test them out yourself before moving your entire company to a new product.
With Paperless Pipeline, brokers, and independent transaction coordinators alike, can track key dates and milestones with automated checklists—including specific checklists just for the critical milestones and key dates.
This workflow allows for a clearly defined process that makes it easier for you to manage date changes, allows you to sync items to external calendars automatically, and makes sharing these dates with clients and third parties incredibly simple.
Learn more about how you can mange, track, and automate key dates and milestones with Paperless Pipeline:
How to share transaction milestones with agents, clients, and other contacts
With Paperless Pipeline, customers can easily share transaction key dates and milestones with anyone—in-house agents and staff, co-op agents, buyers, sellers, and other contacts on the transaction.
Using email templates and auto-fill tags, you can set up templates such as:
Introduction emails. Intro emails can be set up with all of the critical due dates: Home inspection, financing, appraisal, contingencies, option period, and due diligence dates can all be auto-filled.
Milestone notifications. You can send milestone notifications, or announcements, with clear reminders about what's next to do, what's been done, and anything else necessary as the transaction moves into new phases.
Progress updates. You can send your clients and agents quick updates about the progress of the deal—including all upcoming key dates—can be done with just a couple clicks.
Learn more about how you can easily share transaction key dates and milestones with auto-fill tags in Paperless Pipeline:
If you're not using Paperless Pipeline, consider sending similar emails to clients and other contacts. The emails should be clear, concise, and informative—the combination of which is sure to delight every recipient.
You can try Paperless Pipeline for yourself anytime with a free trial—and you can see just how simple it is to track, manage, and automate every key date and milestone for all of your real estate transactions.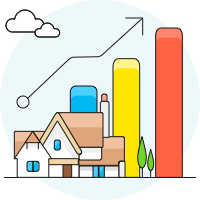 Ready to simplify your process and delight your agents?
In less than a minute you can start testing the newest features built to help your entire office close more deals. It's simple, powerful, and 100% free to try without a credit card.
Try it free →