How a Transaction Coordinator Will Help Your Real Estate Business
Real estate transaction coordinators are often a critical role for many successful brokerages. In this article, we examine a transaction coordinator's role and help you decide if and when hiring one is right for you.
For busy real estate brokerages, managing transactions is a full-time job—or more. Thousands of individual tasks need to be completed in a specific order, and many brokerages fall behind.
For many brokers and brokerages, falling behind means:
🚫 Deals not closing on time.
🚫 Documents falling through the cracks.
🚫 Frustrated clients and agents.
🚫 Being unprepared for, or even failing, state audits.
🚫 Feeling overwhelmed and frustrated.
Is a Transaction Coordinator the Answer?
Transaction coordinators are an integral part of many real estate brokerages, and many brokers are exploring adding one (or more) to their team.
Recruiting and equipping a transaction coordinator offers many benefits:
✅ Ensure the correct process is followed.
✅ Keep agents on track.
✅ Free up brokers to work on completing deals.
✅ Don't fall foul of regulators.
✅ Relieve stress and overwhelm.
✅ Increase your monthly production.
✅ Free up time to grow your business.
However, it's not always as simple as deciding to hire a new transaction coordinator.
A transaction coordinator requires consistent monthly revenue and production in order to pay for the new overhead. Because of this, many brokers need to recruit and integrate them into your team when volume provides the opportunity.
At Paperless Pipeline, we've worked with thousands of real estate brokers and transaction coordinators, so we've written this article to help you:
Decide the best time to hire a transaction coordinator.
Plan for bringing your transaction coordinator onboard.
Equip your new transaction coordinator for success.
How Does a Transaction Coordinator Keep You on Track?
A transaction coordinator keeps deals on the right track. They take care of the administrative side of a transaction from initial contract to closing.
Their role is broad and varies depending on state regulations, but typically a transaction coordinator will:
Coordinate property inspections.
Manage escrow, mortgage loan and appraisal.
Ensure all documentation is submitted.
Keep everyone updated on progress.
Ensure critical due dates are met.
Ensure the database is up-to-date and accurate.
Meet all necessary regulations
Ensure files are securely held
Coordinate the closing process.
When should you hire a transaction coordinator?
Before hiring a transaction coordinator, you should consider what need they're fulfilling at your brokerage.
Here are three options to help you understand how, and when, to utilize transaction coordinator software and transaction coordinators.
Here are three options:
Transaction Management Software
Hire a Transaction Coordinator
Option #1: No Change
Don't use software and don't hire a transaction coordinator
❌
❌
Option #2: Add Software
Use software and don't hire a transaction coordinator
✅
❌
Option #3: Add Software & Transaction Coordinator
Hire a transaction coordinator and equip them with software
✅
✅
Option #1: No Change
If you're reading this article, you're probably experiencing some frustration managing real estate transactions. Our simple message is that very few real estate brokerages regret investing in streamlining systems and processes – even most one-person operations are able to benefit from transaction coordinators or transaction coordinator software.
If you're struggling to manage transactions and using outdated methods like spreadsheets or pen and paper, then we don't recommend keeping the status quo.
Hiring a transaction coordinator can seem like a big step but there is an intermediate step. You can deploy software (like Paperless Pipeline) to solve many of your problems – without the need to invest in a transaction coordinator. We cover this in option 2…
Option #2: Add Software
Software like Paperless Pipeline can help you manage all of your real estate transactions. So, if you don't feel ready to invest in a transaction coordinator, this option will make your transactions run smoother. 
Paperless Pipeline helps you:
✅ Create powerful transaction checklists.
✅ Automatically set deadlines.
✅ Track progress of transactions in real-time.
✅ Store files securely, ensuring compliance.
✅ Agents can work on-the-go from their phone.
✅ Manage separate offices, teams, and departments from a single platform.
✅ 10-year storage and free monthly backup for long-term compliance.
✅ Only pay for what you need and upgrade or downgrade any time.
✅ No annual contract.
Option #3: Add Software and a Transaction Coordinator
With option three, you have powerful software (like Paperless Pipeline) managed by an effective transaction coordinator.
So, you get the best of both worlds: a tool that tracks your activity and makes planning 10x easier and a dedicated person to manage and drive your transactions forward.
Many brokerages are stuck deciding between options 2 and 3, so we've created 8 key questions to help you decide which is best for you.
Eight questions to help you decide which is best for you:
1. How much oversight do you want over transactions?
Some real estate brokers are comfortable leaving the details to transaction coordinators. This is possible if you can find the right ones.
But there are always situations where it helps to have access to the details of a transaction. Maybe the transaction coordinator is unwell, or you have an audit, or your transaction coordinator has taken their eye off the ball.
Paperless Pipeline solves this problem.
In seconds you can create a custom transaction report that gives you a quick view on the status of every deal.
You don't need to be in the details every day, but you know the details are accessible when necessary.
🚀  Pro Tip: A Transaction Coordinator + Paperless Pipeline gives you space to step away from deals but the peace of mind to access the details any time.
2. What do your state regulations say about the responsibilities of agents and brokers?
Every state has its own real estate compliance and regulations covering what elements of a transaction that agents and transaction coordinators can complete.
In some states, agents have much more autonomy to complete tasks. For some brokerages, this means they feel a transaction coordinator is unnecessary.
🚀  Pro Tip:  With Paperless Pipeline, you can get the necessary oversight on all of your transactions.
3. What stage is your brokerage in its lifecycle?
Some brokerages are small but are still overwhelmed by the administrative side of managing multiple transactions.
These brokerages can easily get stuck working long hours to close a small number of transactions.
They need administrative support so they can spend more time on deals, and they need to close more deals to pay for administrative support.
The way to break this cycle is to deploy software like Paperless Pipeline to make managing transactions simple.
This allows founders to make more deals and gradually start growing the agency.
Once the agency is completing more transactions, a transaction coordinator can step in to reduce more burden and enable the founders to drive more growth.
🚀  Pro Tip: Even small and growing offices use Paperless Pipeline to free up time so and invest in growing the brokerage. When your budget allows, hire a transaction coordinator.
4. How consistent are your current agents at managing transactions?
Suppose your agents are managing transactions competently and your man concern is allowing them to spend more time on deals rather than paperwork. In that case, Paperless Pipeline is the perfect choice.
By giving your agents access to Paperless Pipeline, they'll immediately save a ton of time every week with automated real estate checklists and task management features.
Hopefully, that will quickly translate into more production and happy agents. If using Paperless Pipeline helps production, then consider hiring a transaction coordinator to make agents' lives even easier.
🚀  Pro Tip: In the first instance, use Paperless Pipeline to help your agents spend less time on paperwork and more time on closing deals.
5. What is your monthly transaction production?
When you're doing 25 or more transactions a month, that means a huge number of tasks.
Each transaction generates hundreds of tasks – completing 25 creates thousands. At this stage, a transaction coordinator is usually a good addition to the team.
🚀  Pro Tip: If you're a new and growing brokerage, you can use Paperless Pipeline to stay organized with powerful checklists.
6. How many full-time agents do you have?
Usually, brokerages with ten or more full-time agents benefit from hiring a transaction coordinator and equipping them with real estate transaction management software.
However, even one-person brokerages benefit from Paperless Pipeline to manage transactions.
🚀  Pro Tip: You don't have to pay per-user costs with Paperless Pipeline. Add your agents, admins, assistants, and anyone else—all for free.
7. What is your margin per transaction?
For brokerages with standard real estate commissions plans with agents, it often makes sense to invest in administrative infrastructure like Paperless Pipeline.
If you're a flat fee brokerage, there is usually less money to invest in administrative support – for these brokerages, Paperless Pipeline can be an affordable way to manage transactions within the lower margin model.
🚀  Pro Tip: For brokerages with less cash flow to invest in administrative support, Paperless Pipeline is the ideal solution. There are no annual contracts, you can add unlimited users, and you can upgrade or downgrade your plan as needed. 
8. Are you actively looking to grow your brokerage?
For brokerages that have growth plans, transaction management is a critical investment – and the earlier the better. You want to allow agents to step into a well-oiled machine so they can start completing deals.
If you are still in the early stages, Paperless Pipeline is the perfect tool to help manage transactions and recruit top real estate agents. As you bring on more agents and start doing more deals, a transaction coordinator can step in and add more support.
🚀  Pro Tip: Administrative and transaction coordination support is critical for every real estate brokerage. No matter how new or established your company is, Paperless Pipeline provides simple, easy-to-use, real estate transaction management to brokers and transaction coordinators alike.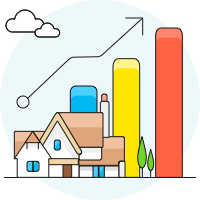 Ready to simplify your process and delight your agents?
In less than a minute you can start testing the newest features built to help your entire office close more deals. It's simple, powerful, and 100% free to try without a credit card.
Try it free →