Automate Tasks with New Date Fields and Triggers
Task checklists in Paperless Pipeline are undoubtedly one of the most loved and utilized features of the entire system. With the recent update, checklists are now even better and more powerful with several new date fields available to help you track critical contingencies, option periods, inspections, and earnest money dates on transactions.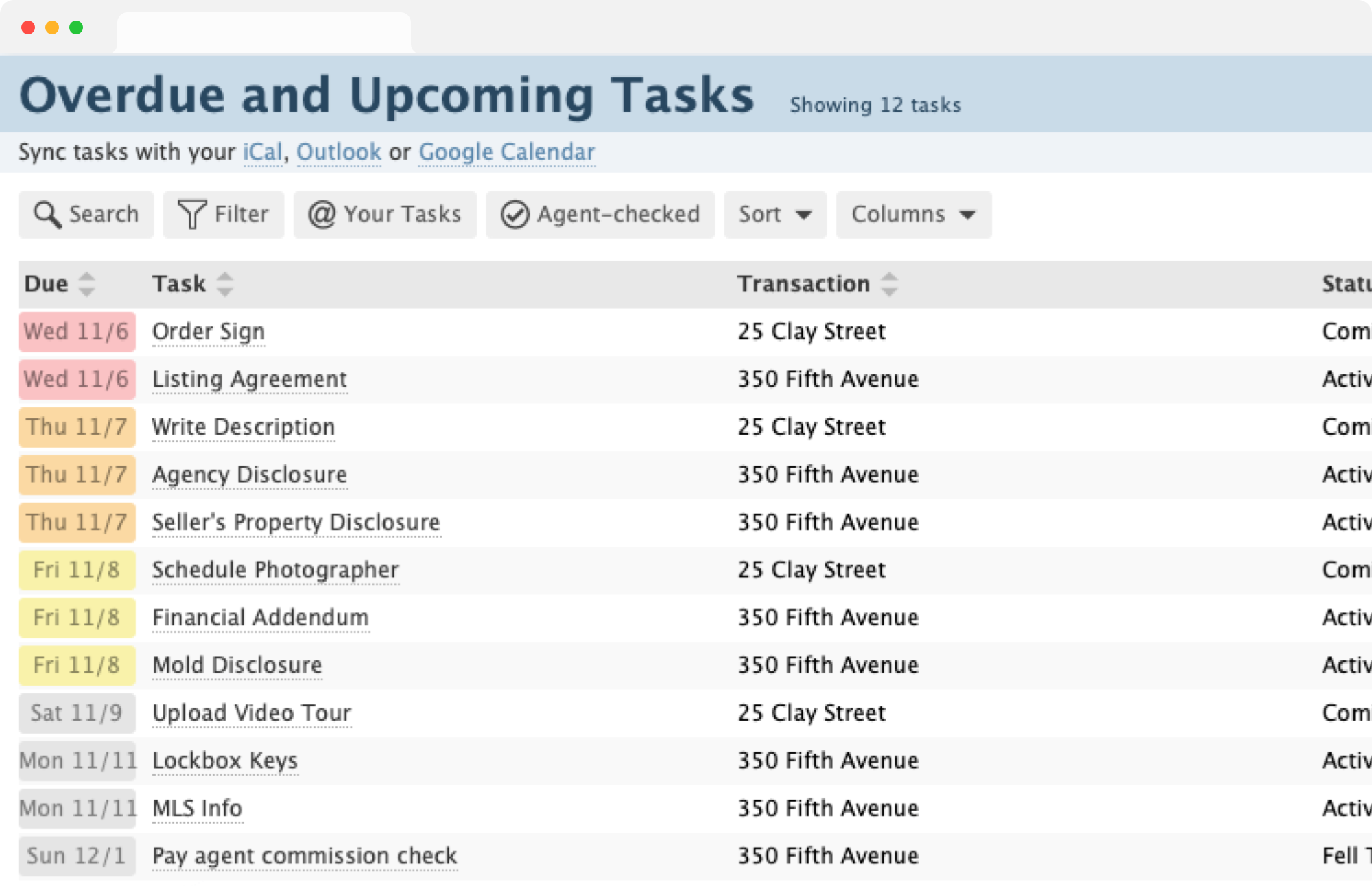 With the new dates enabled, you can easily see when the most critical milestones are due and when they are complete. You can also share the new milestone dates with agents, third parties, and your clients—ensuring that everyone on the transactions remains up-to-date and on the same page.
The new dates add more than just the critical date field. You can now use either the due date, or the date of completion, for new automated relative due dates on any checklist task to ensure that each item is due precisely when it's required.
Do you track critical dates during due diligence?
For many real estate companies, tracking a due diligence period, or the time immediately following an executed purchase agreement to conduct inspections and tests, is critical. Now, once the home inspection and appraisal are completed, those dates will be available inside each transaction. You can further automate new tasks based on the date that either was completed.
Do you track an option period?
When a buyer has purchased this right to terminate a contract within the option period, the option period becomes a top priority to track and share with your clients. You can now enable the option period directly in Paperless Pipeline. Once the date has passed, new tasks can automatically be set due based on the number of days after the option period date.
How do I enable the new transaction due dates?
You can enable any of the new fields from your Company Settings page. Once a date is turned on, it will also be available as a trigger date for automatically assigning checklists.
You can also test the new dates and triggers with a 100% free trial of Paperless Pipeline. Set up an account in less than a minute and start testing the checklists with your agents and admins on your active transactions. Or, schedule a demo of Paperless Pipeline to see how the new date fields and triggers can improve the workflow in your office.